---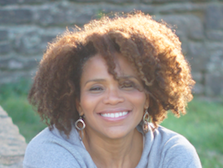 There aren't too many detox plans I haven't tried in the pursuit of vibrant health over the last 20 years or so. You name it, I've done it. And I've probably done it multiple times – 3, 10, & 21 day juice fasts, raw food detoxes, colon cleanses, liver & gall bladder cleanses, lymph cleanse, master cleanse, detox teas (usually a waste of money) and even a 30+ day water fast. And the list could go on and on.
Feeling good about my health is my personal goal and my passion. Our bodies are amazing, but it isn't too much fun living in one that has aches and pains and dis-ease. I am still on my own health journey so I understand the frustration of diminished health. The wonderful thing is that the body can be regenerated and we can feel rejuvenated. This is why this website exists. I want to share what I have experienced, learned, and continue to educate myself about.
As a Level 1 Detox Specialist with ISOD and a 200 HR yoga teacher, my goal is to spread the right information about body chemistry and the science of detoxification. If you want to know what a healthy, strong body feels like at any age just know that Mother Nature has provided everything you need and you won't find it in a prescription.
So let's get there together – to that healthy body we all deserve. It is possible.
I also welcome you to share your story of natural, self-healing and detoxification. Feel free to Send a note or join the Facebook group and spread the word.
Good Health is Freedom!  Tamera