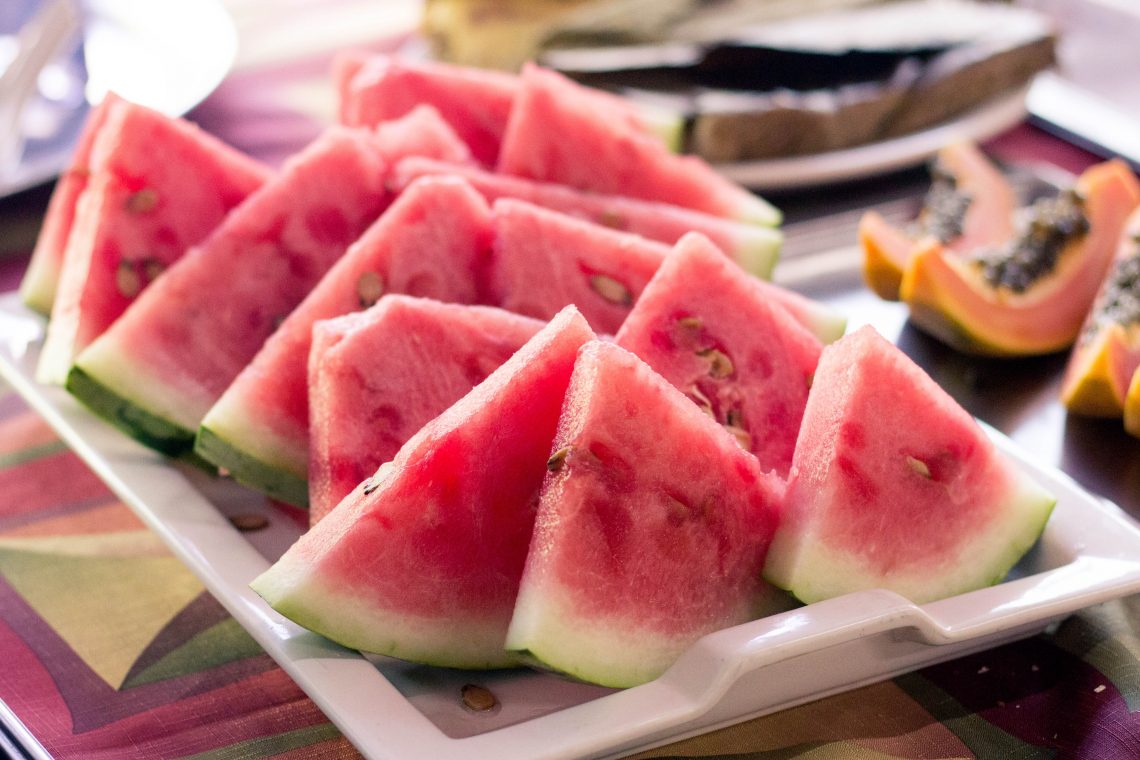 Fall – the end of watermelons!
I absolutely love the fall. My favorite time of the year hands down. The cooler weather, the changing colors, the time for reflection and rest. It's a beautiful time of the year.
There's just one problem – I can't find my favorite fruit – the Watermelon. Yes – I love watermelon. In the summer, you can find anywhere from 4-6 watermelons on my kitchen floor just waiting for more room in the fridge. I juice about 3-4 watermelons a week during the hotter months. And that's not to forget the watermelon that I actually eat.
Plus my dogs love it too. Nothing hydrates like a juicy watermelon. Much more hydrating that water (that goes for fruit juice in general), but even more so with watermelon.
The cost is crazy affordable too. I can make about 1 gallon of juice from a medium sized watermelon. At roughly $4 – $5/per watermelon, you can bypass the $8-10/glass of cold-press juice at the "boutique juiceries" (as I like to call the abundance of juice spots that charge a small mint for 16 oz of fresh juice).
But anyway!
The only solution I have found is to ask the produce manager at my favorite grocery store to special order some for me. Most times they can get them, but through November – February it's even hard for them to hunt good watermelons down.
Okay! Now that I've let myself whine a little bit and properly vent, I can quietly go make some apple juice.
Happy Detoxing!